Healed Light Therapy Wrap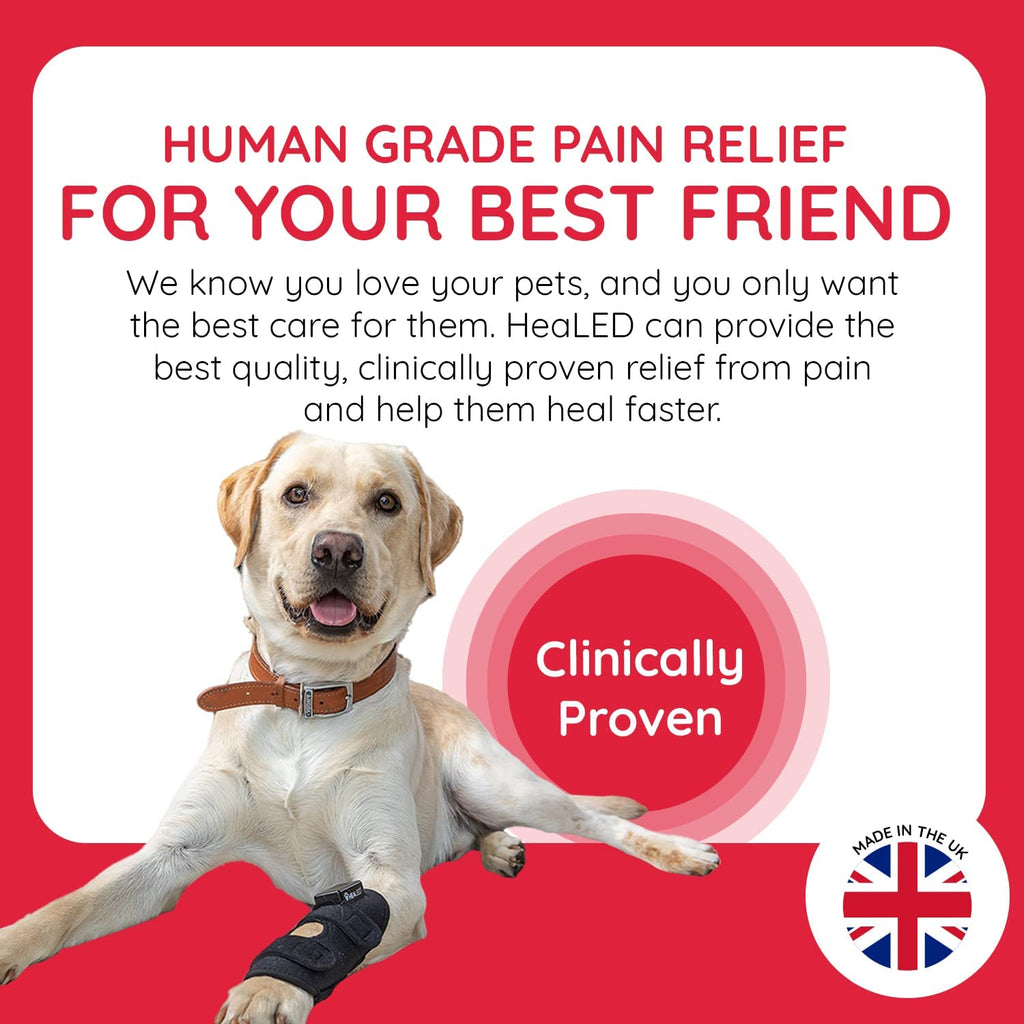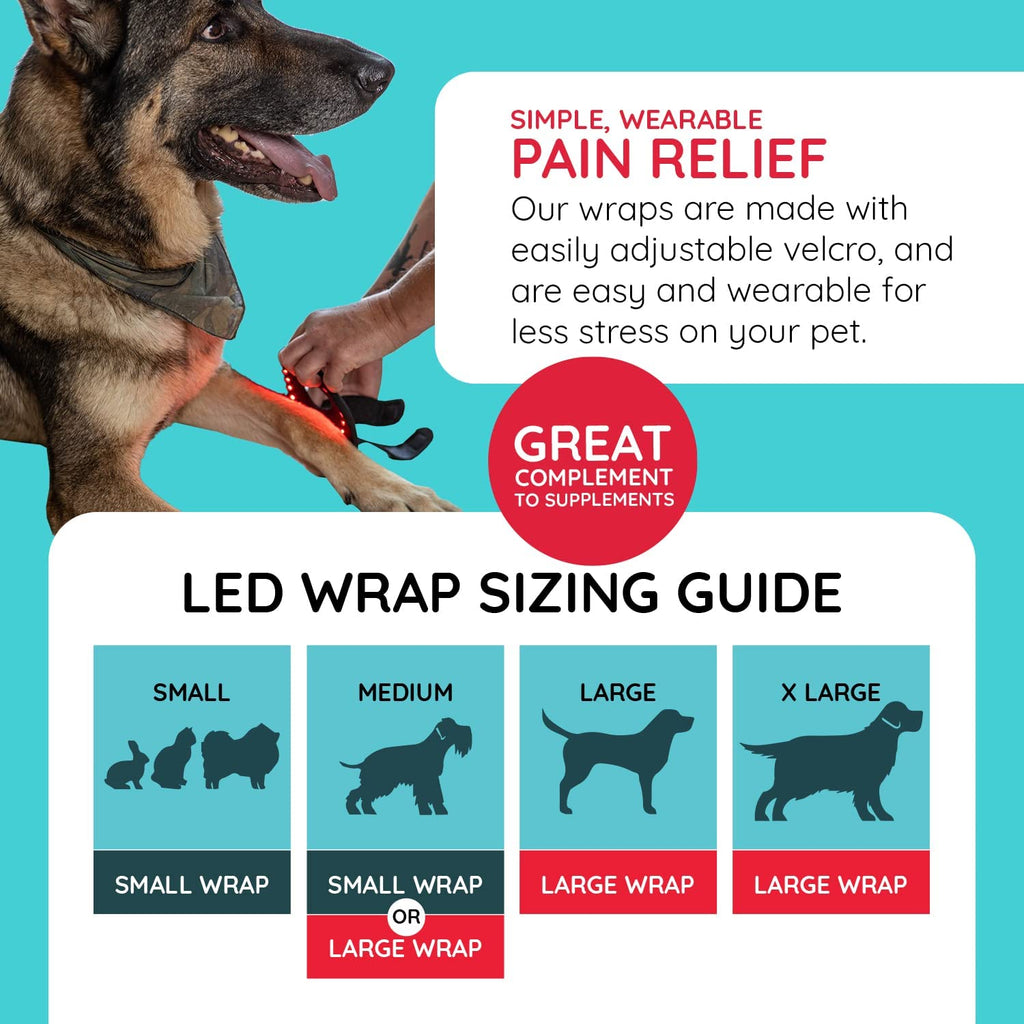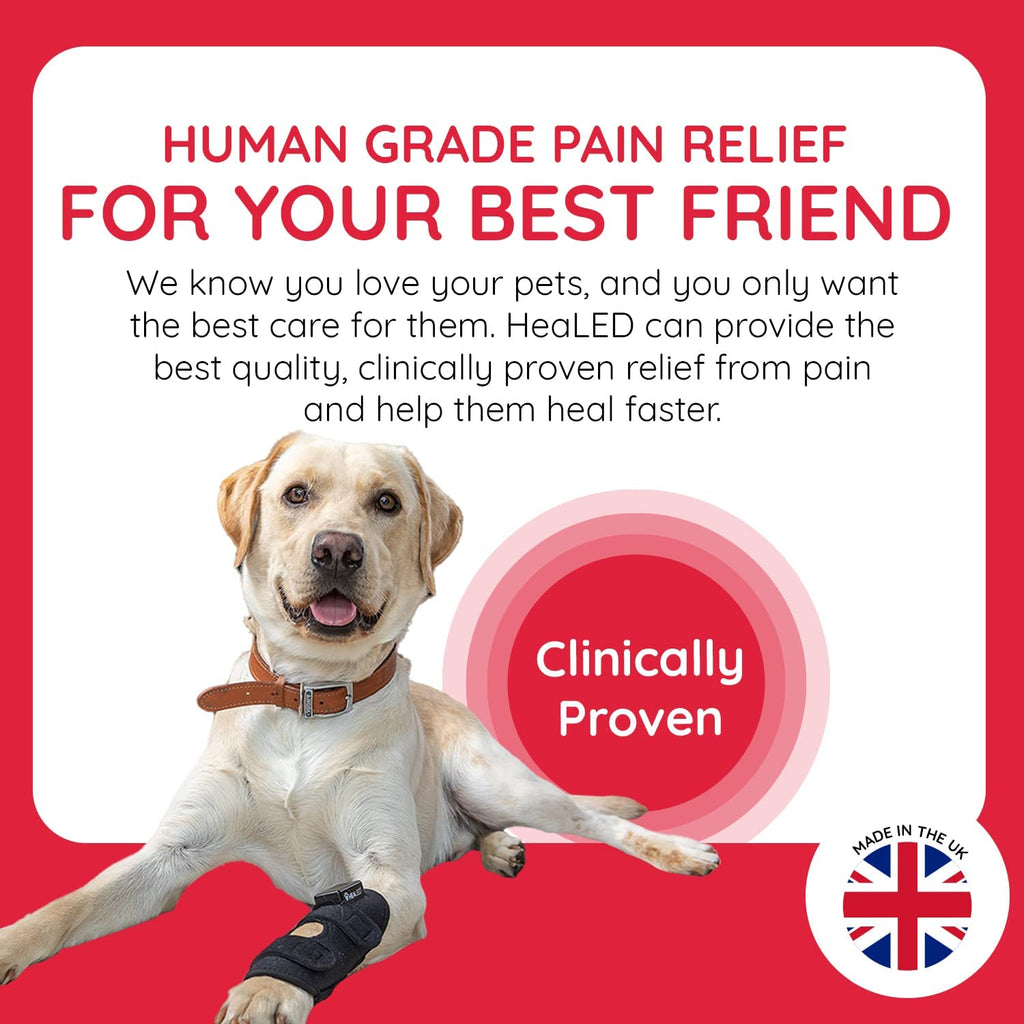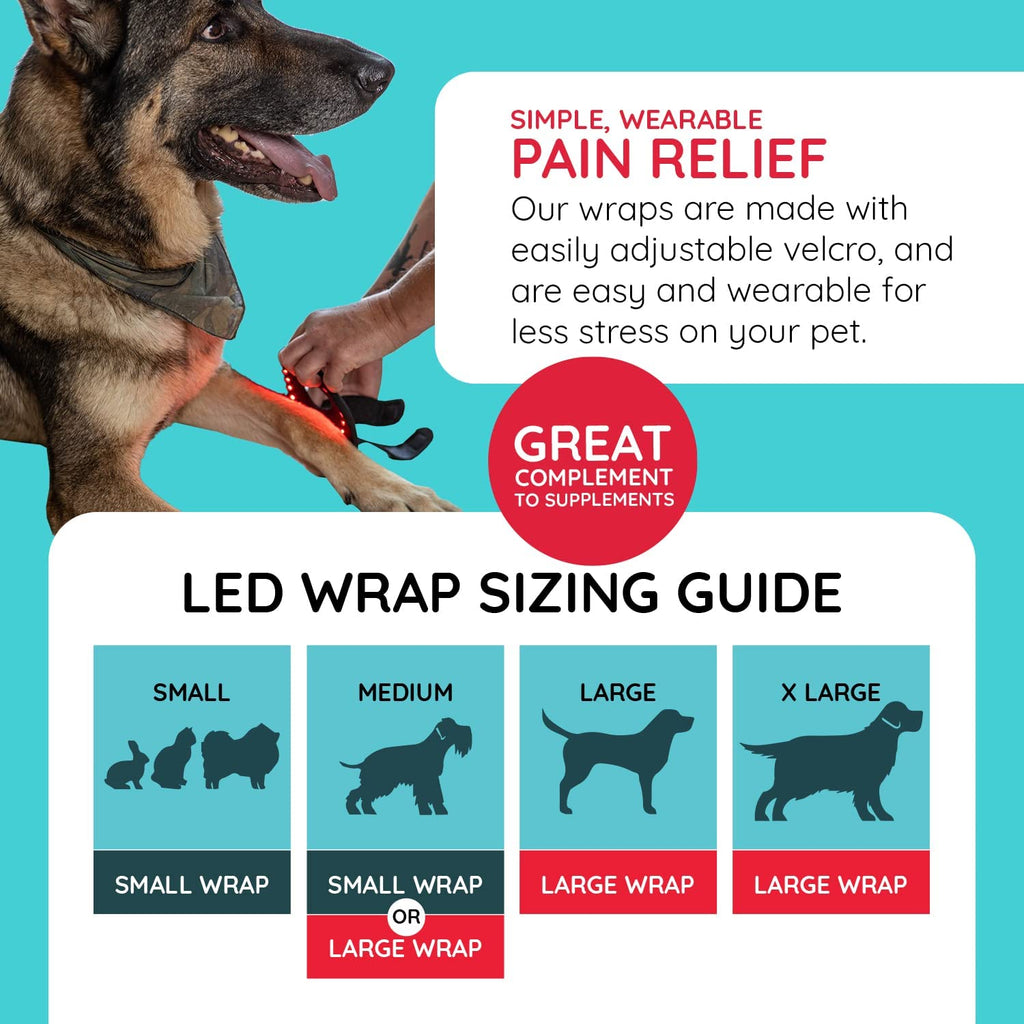 See Our Reviews
Experience the healing benefits of HeaLED: Red Light Therapy designed specifically for pets.
Relieve Minor Muscle and Joint Discomfort
Ease Arthritis and Muscle Spasms
Improve Joint Flexibility and Reduce Stiffness
Enhance Muscle Relaxation for Soothing Relief
Help your pet become more active, move around more comfortably, and play longer with HeaLED Light Therapy. Our revolutionary, wearable devices use clinically proven LED technology to target inflammation in joints and muscles, providing immediate, drug-free pain relief with lasting benefits.


As seen on...
Experience the non-invasive, drug-free solution that can relieve minor muscle and joint discomfort, ease arthritis and muscle spasms, improve joint flexibility, reduce stiffness, and enhance muscle relaxation for soothing relief. Whether your pet is recovering from injury or dealing with a chronic condition, our LED therapy can provide effective relief and promote overall well-being.
10 Minutes daily for a happier, healthier Pet. Try HeaLED today and see the difference in your furry friend!
HeaLED Can Help With
Pain Relief
Manage arthritis and joint pain for all ages
Mobility Support
Aid recovery and boost performance in active pets
Calming Effects
Soothe anxiety and relax nervous behaviour
Faster Healing
Accelerate healing of wounds and injuries
"Every time I recommend HeaLED, the results are fantastic! Everything from quality to price is excellent. I am thrilled with these products".
UK-based Vet - Rebecca O'Brien
Benefits With HeaLED Products
2 Years Warranty
Affordable
Drug Free
Non-invasive
Easy To Use
Approved Technology
How To Use HeaLED
Follow these
4 easy steps

to help heal your pet

Please note: Our LED Therapy Coat is not weatherproof and should not be worn in wet conditions.
Step 01
Make sure your device is fully charged and unplugged from the mains power supply.
Step 02
Ensure your pet is calm, relaxed, clean and dry.
Step 03
Fit or place the device on the problem area, adjusting the Velcro strap until it is comfortable.
Step 04
Switch the device ON (hold button for 3 seconds) and allow the device to run for the full 10-minute treatment.
How HeaLED Light Therapy Works
HeaLED uses advanced scientific technology

tested across the world and is clinically proven to stimulate the healing process on a cellular level.
Using red and infrared light emitting diodes, it works with the body's natural processes to help tissue repair and reduce pain and discomfort. Each wavelength of light has a different depth of penetration.

This makes them beneficial for different conditions. Red (633nm) and Infrared light (830nm) target different cells within the body and work synergistically to create an anti-inflammatory response in the body.

They also target the repairing and wound healing cells to help alleviate pain quicker and help the body to recover.
What Other Customers Are Saying
Sally Gravil
21st November 2023
Faultless
This was a faultless transaction from start to finish, despite me initially ordering the incorrect size.
Leyanne Gallacher
21st November 2023
Bought the jacket for my chow with DJD
Bought the jacket for my chow with DJD. Would have like it to have a screen showing how much battery was left and a light to indicate when the jacket was on or off. I have been very surprise as all my chows seem to really like the jacket, even the one that hasn't got joint problems. They all fall asleep the second it goes on. Should maybe think of making one without light as a thunder jacket. If I had the money I'd buy them one each!!
Lorraine Watts
20th November 2023
Good quality
Good quality, quick delivery and I think it's helping my boy recover from injury
Mark j
10th November 2023
Treating our Bichon for arthritis …
I purchased the small coat for our Bichon/Pomeranian Cross who is 9. She suffers from arthritis due to an injury as a puppy. She has taken to using the coat extremely easily, just lays there and allows the light to work its magic. Our physio said that anything that can help with the discomfort and stiffness is worth a try so am pleased to report that so far things are improving. Hopefully this will continue long term
Gary Makin
9th November 2023
This product is amazing
This product is amazing, we bought the Coat and leg wrap and it helps so much, in less than a week we saw a huge change in Poppy.
Today we have bought two more leg wraps to save time so we can do all three legs at the same time as her back.
I have also used the Dog coat on my back twice in 24 hours for my long-term back problem and bingo, a 90% reduction in pain.
Marnie
8th November 2023
Seems to help my tripaw
We have a tripaw so bought it initially for him, it's easy to use and he does seem to enjoy it. He does really well and has been on 3 legs since 2020, we bought the wrap to help maintain the health of his remaining front leg alongside his supplements. One of our other dogs started using it last week after she pulled a muscle in her rear leg, I believe it helped alongside pain killers from the vet and rest.
We've only had the wrap a couple of weeks but it does seem to help, so based on that I would recommend
Read More Reviews On Trustpilot
Frequently Asked Questions
Here's what you might be wondering about before you buy HeaLED.
What makes HeaLED the best light therapy device?
The HeaLED Light Therapy Coat and Wrap stand out as the best choice due to its rich history of research spanning over 30 years. The technology has undergone rigorous testing on humans, providing you with the confidence that it's a safe and effective treatment for your pet. Our wrap was a pioneer being one of the first flexible/wearable units in the market, designed to cover all body areas and securely wrap around joints. Backed by scientific evidence, it uses specifically targeted wavelengths of light (630/830nm) known to stimulate the mitochondria, the 'power generators' in every cell.
What size do I need to get?
Can I combine light therapy with supplements, physiotherapy, or other treatments?
How many treatments should I give?
My dog has long dense fur, will the LEDs penetrate it?
Is HeaLED safe for pets with medical conditions, including pregnancy?
Does product need batteries, is the product rechargeable or does it plug into the mains?
Where on the body can you use it?
Can it be used over bandages/dressings?
How is it different from Tens machines?
Can HeaLED treat chronic pain?
Refund policy and warranty information
Get social with us
Stay tuned for HeaLED pupdates and special offers that are the cat's whiskers.