Follow these
4 easy steps

to help heal your pet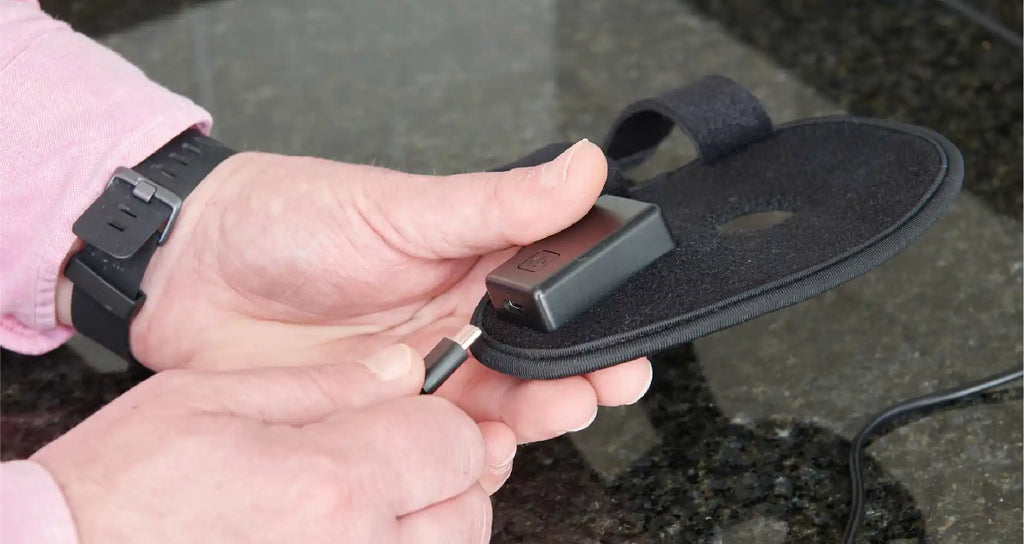 STEP ONE
Make sure your wrap device is fully charged and unplug from the mains power supply.
STEP TWO
Ensure your pet is calm, relaxed, clean and dry.
STEP THREE
Fit the wrap to the problem area, adjusting the Velcro strap until it is comfortable. If your pet does not want the wrap fitted to their limb, or has an open wound, you can hold it close to the treatment area for the duration of the 10-minute treatment.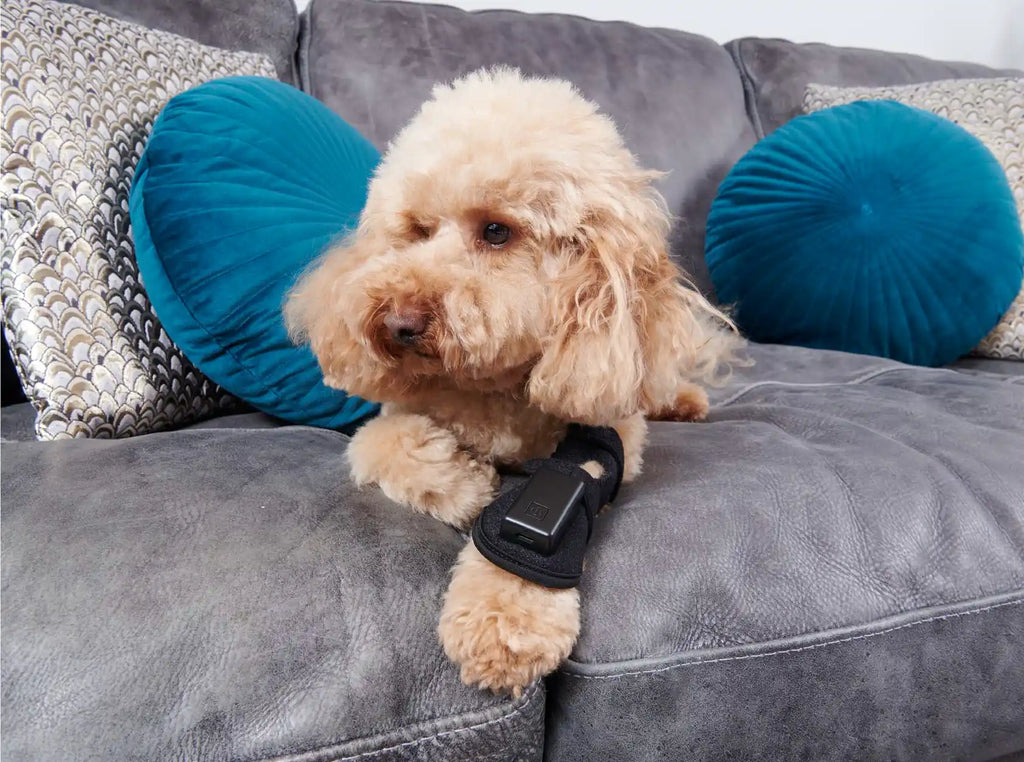 STEP FOUR
Switch the controller ON and allow the device to run for the full 10-minute treatment. To switch on hold down the button for 3 seconds.
Do not leave your pet unattended during the treatment. The device will automatically switch off after 10-minutes.
For best results, use 1-3 times per day depending upon severity of the complaint.
HeaLED can be used in conjunction with all other treatment modalities and physical therapy.
"Poor Ayla has hip dysplasia and spent months on a lead, limping after long walks and taking lots of medication. After using HeaLED regularly she is back to what she loves, walking, swimming, fetching sticks and at 10 years old she can enjoy life again. It makes me so happy to see her enjoying our walks again!"
Michelle, Devon
"Elton, 1year old Cavapoo. Neuter operation. His scar healed so quickly. "Elton was so sad after his op, but after using HeaLED 3x per day he healed really well and was soon running around again. You can hardly see the scar."
Abi, Liverpool
"My Puppy Albert hurt his leg and was limping, my friend recommended I try Healed as it can speed up healing times. I used it and he seemed to bounce back straight away. I will use it again when he visits the Vets for his neuter operation."
Charlotte, Lichfield
"I use Healed on my 11 year old Border Collie, Ralph. I had noticed he was stiff in one leg after long walks. I held it on his leg each night and noticed a difference in days. He seems fine again now! He is an older dog and it is inevitable that he will get stiff joints but Healed eases the pain and allows him to be active for longer."
Terence, Sutton Coldfield
Stay tuned for HeaLED pupdates and special offers that are the cat's whiskers.